GLAD Canada is a 7-week program of education and exercise for people with osteoarthritis of the hip and/or knee. The program was developed in Denmark in 2013 and was first licensed in Canada in 2016. It is now offered at over 200 public and private sites across the country.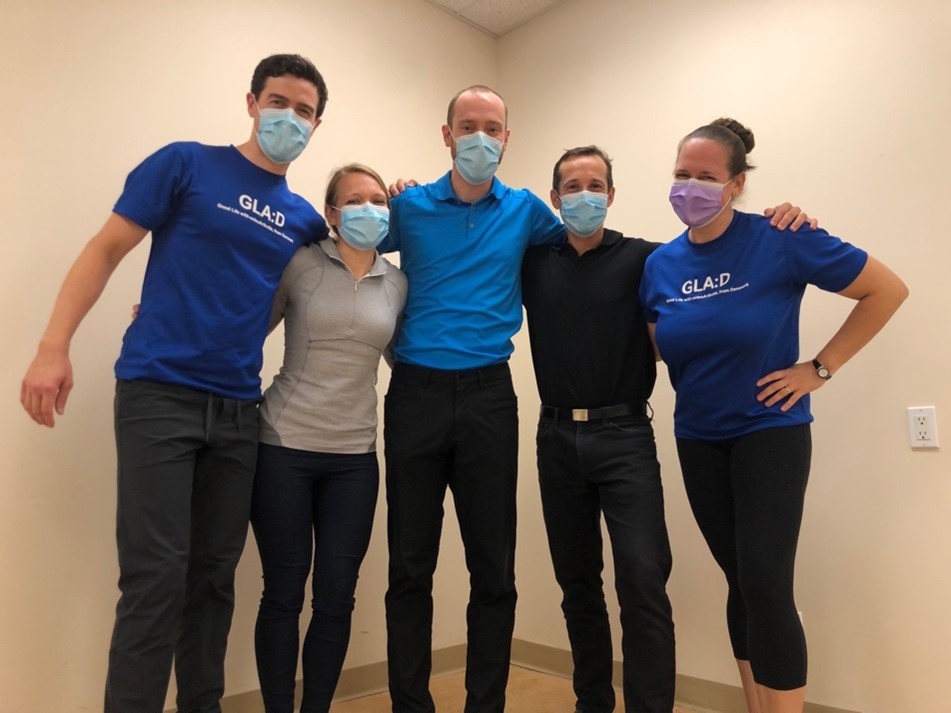 At the beginning of the lockdown in 2020, the Physiotherapists at the Burlington Family Health Team brainstormed ideas to maintain patient engagement with our programs. Our mandate is to provide group-based education and exercise programs to the Burlington community. Given the circumstances of the lockdown we felt a responsibility to provide care as best we could while maintaining safe working conditions for our team and patients. Our team tested multiple virtual platforms for suitability in running group exercise programs, finally deciding on Zoom Healthcare for the ability to create breakout rooms and the audio/video stability.
 
Our team recognized and addressed some unique challenges of running exercise groups virtually. We developed a separate consent process for patients participating in virtual groups and added individual virtual sessions for each group participant to assist with technology difficulties and in setting up a safe and appropriate exercise space in their homes. Our team successfully ran several virtual GLAD cohorts throughout the summer and we continue to offer the program virtually as an option for patients who are not comfortable coming into the clinic or have logistical challenges attending in-person programming.
 
Our goal was to make the program as simple and stress-free for our virtual participants. The equipment demands for the program are quite low and we were able to offer alternative options based on each participant's home space, while being judicious to ensure that all exercises were carried out safely. Feedback was overwhelmingly positive for the virtual groups; participants appreciated the ease of setting up the exercise stations at home and felt that the exercise instruction remained clear and concise despite not attending in-person sessions.
 
Testimonial from a GLAD participant attending in-person sessions:
 
"The education portion of the program was very valuable.  Leaning about the structure of the knee and the importance of strengthening the supporting muscle groups.  The physiotherapy portion of the program was excellent as it allowed each participant to work at their own speed and ability.  The instruction has allowed me to continue at home further strengthening my knee.  
 
The GLAD program has had a huge impact on my quality of life.  I am able to walk briskly with no pain.  I learned what discomfort I can push through and when it is time to stop.  I can walk pain free without a cane and am no longer limping. 
 
Being a recently retired nurse I can see how the GLAD program can save money for the health care system in the reduction of knee replacements and over-all general health and well being of participants."
 
Testimonials from two GLAD participants attending programming virtually:
"I feel fortunate to have learned of the program. I appreciated the online format and [use of] breakout rooms. There was always support, encouragement, education and often laughter".
 
"The GLAD program was excellent. All the Physiotherapy staff were very knowledgeable and helpful. Working in the group environment on Zoom was very motivating".