Bruyère Academic FHT's story of COVID Vaccine efforts in the community as they support OPH with vaccine distribution, shared with AFHTO by BAFHT's Executive Director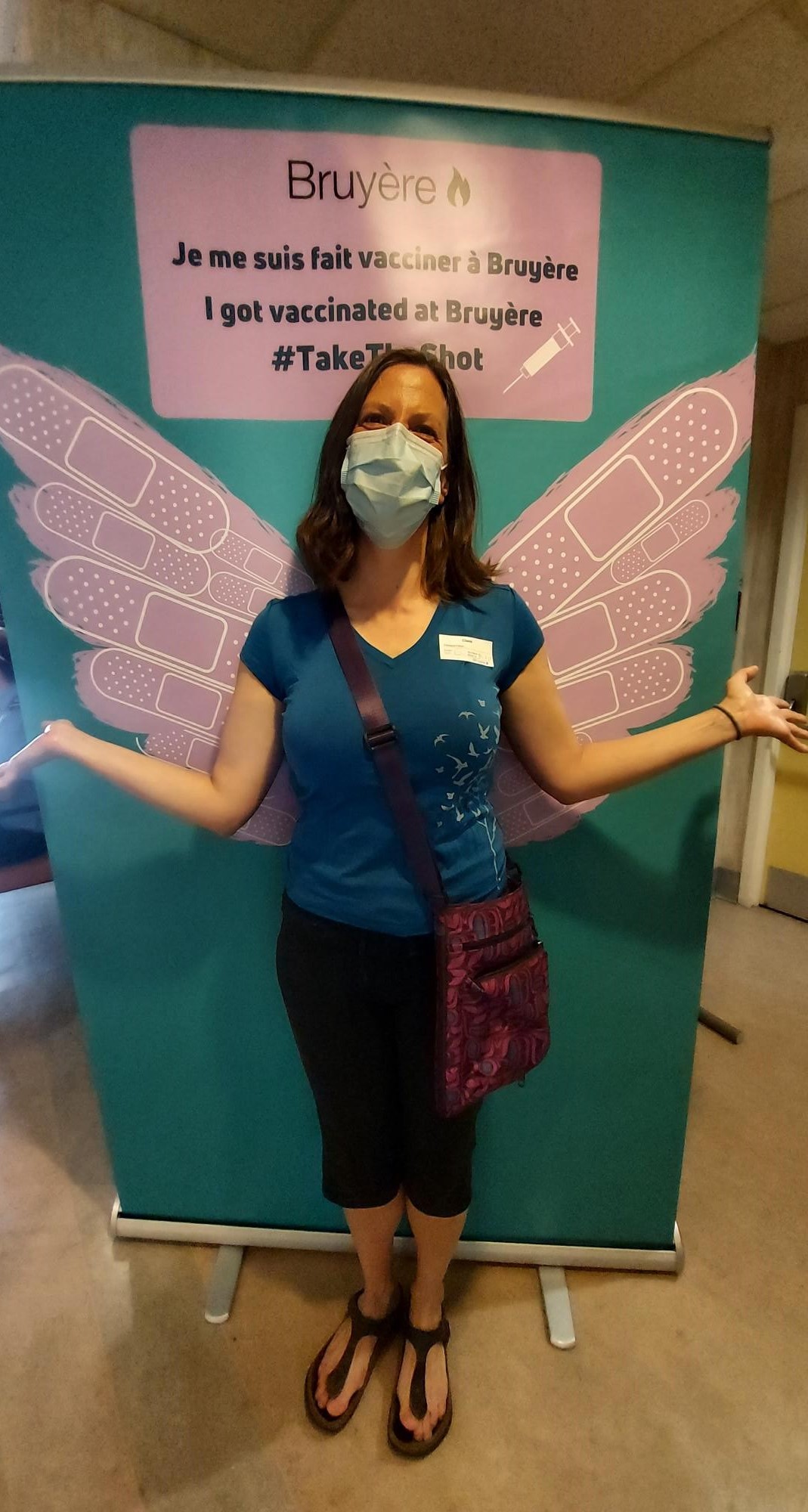 Vela Tadic:
The Bruyère Academic Family Health Team (FHT) responded during a time of need in our community to support public health efforts with increasing vaccination rates as well as providing specific support to those facing the most barriers to accessing vaccinations.
As a hospital based family health team, we were uniquely situated to meet the refrigeration requirements for the Pfizer vaccine, and with the establishment of a separate call centre, and responsive support of the hospital communications team we have been able to provide a unique service to our patients, staff, designated care partners, inpatients and the community in partnership with Ottawa Public Health. 
We volunteered initially to assist Ottawa Public Health (OPH) with their mass immunization clinic efforts but this quickly turned into something much larger as it aligned with the goals of the Bruyère hospital for vaccinating staff onsite. We were called "the unicorn" by OPH as this effort required two medical directives, three anaphylactic directives, an ability to maintain different vaccine types and allocation allotments as a primary care clinic, OPH clinic, and hospital clinic. 
Leading the way…
We were the first primary care onboarded with OPH which assisted them with the onboarding of others. We provided AstraZeneca, Pfizer, and Moderna. We are the only FHT supporting priority populations in Ottawa, and one of the few FHTs to provide both AstraZeneca and mRNA vaccines. 
Learning and adapting to reduce barriers…
Wanting to optimize our ability to vaccinate as many as possible in the safest way possible the team worked hard to offer an online bilingual booking tool, and have online screening available to the public. Having the call centre was yet another way to reduce barriers by providing an alternative to those who may have limited internet access and/or may have difficulties with online booking. This meant that an individual could speak directly to someone in real life who could follow-up with any questions they may have and help book the appointment for them.
Bruyère also generously provided free evening and weekend parking to further reduce any barriers to access, making it as easy as possible for the public to get their vaccine. We provided vaccine clinics to priority neighbourhoods, 12 settlement agencies, Aids Committee of Ottawa, and over 10,000 vaccinations to our community.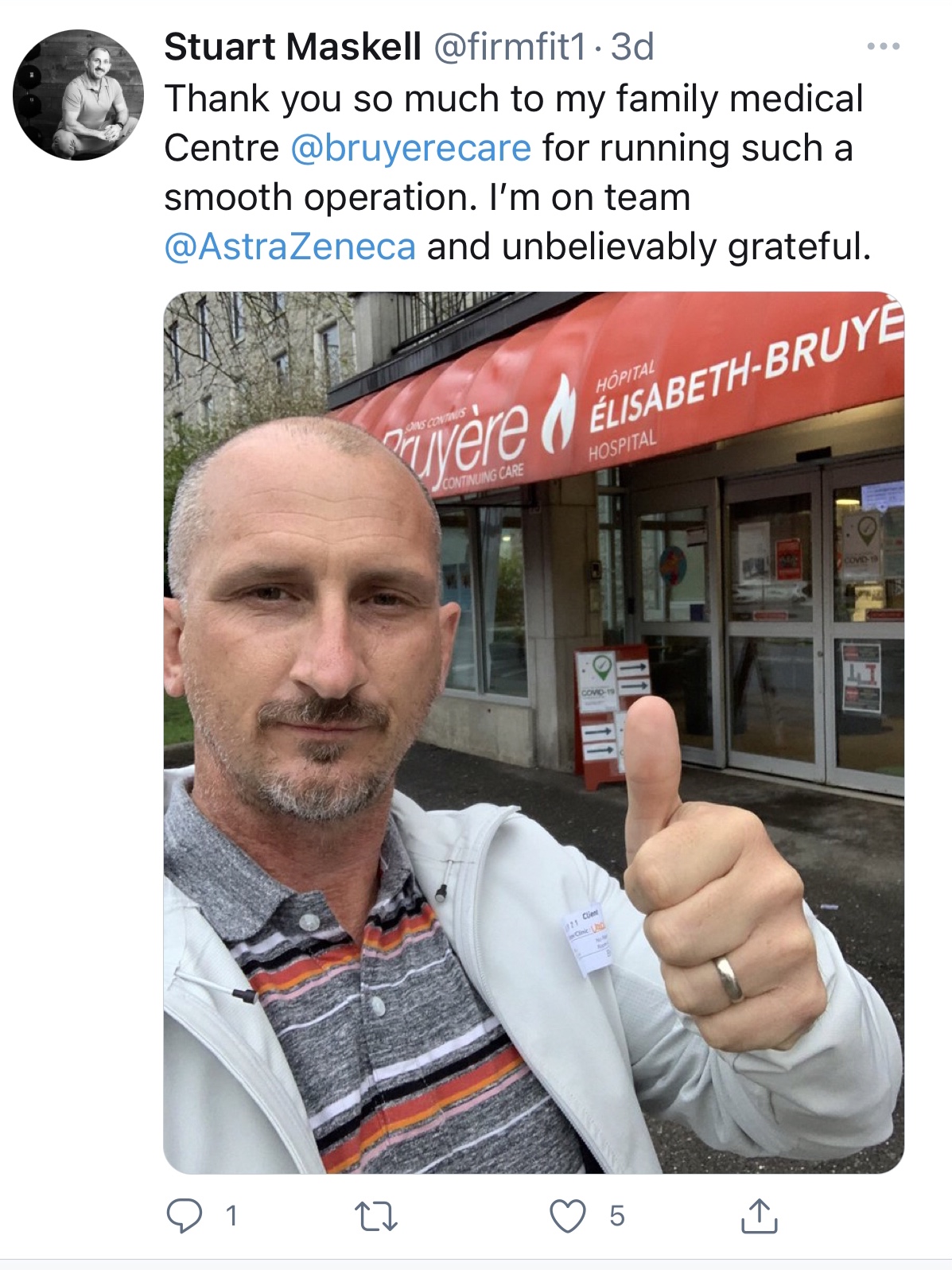 Telling our partnership success story…
There have been staff interviews with CFRA radio, CBC news, the Ottawa Citizen and CBC Radio Canada as well as a presentation with Ontario Health Community of Practice. We have received countless notes of gratitude and compliments that all echo that is has been a positive, seamless and well organized experience. Staff who work the clinics are thrilled at the opportunity to be part of this historic milestone in the fight against the pandemic.
This health care system partnership between our family health team, the hospital, local public health and local agencies has helped to not only support improved equitable access to vaccines for priority populations, but it has also helped to demonstrate what is possible to achieve for both individual and population health with strong partnerships such as this.